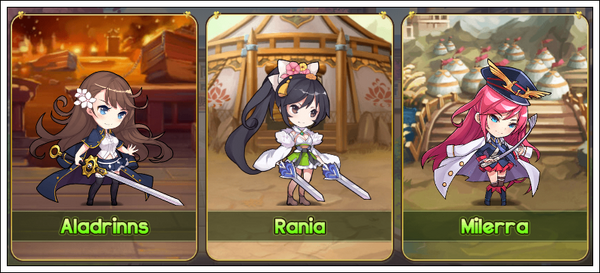 Another mini-game found under Voyage.

Challenge is broken down into three modes: Conquer Aladrinns, Conquer Milerra and Conquer Rania.
Typically, only one mode is open per day and you have 5 tries, consuming 6 stamina per battle.

Each mode is broken down into 10 stages and drops a different set of loot. As the stage difficulty increases, the quality and quantity of loot increases too.

Specific Battle Girls will be required for each mode. The letter at the bottom-right corner of a battle girl's collection card indicates the girl's homeland:

A for Aladrinns, R for Rania, M for Milerra, and P for Perity.
You can fight Millerra's finest on Mondays, Thursdays and Sundays, with Aladrinns, Rania and Perity Battle Girls.

To take the fight to Rania, you must wait for Tuesdays, Fridays and Sundays, with Aladrinns, Milerra and Perity Battle Girls.

If to conquer Aladrinns is what you seek, that can be achivied at Wednesdays, Saturdays and Sundays, with Rania and Milerra Battle Girls.