Single Puppy
Edit
'Single Puppy' has a great hatred to couples, which empowers him great abilities. 'Single Puppy' is immune to all damage skills, loss of MP will cause its loss of health, and this weakness requires special formation with Smartie, Fanny to fight it.
Nine-Tail Fox
Edit
'Nine-Tail Fox' is a powerful monster. It consumes its health to deal huge damage to enemies. Control skills will not work on it, masters must be aware of it. BGs with healing skills will be good options while against her.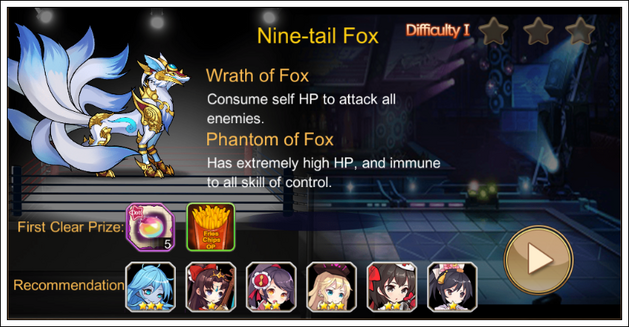 Monkey King
Edit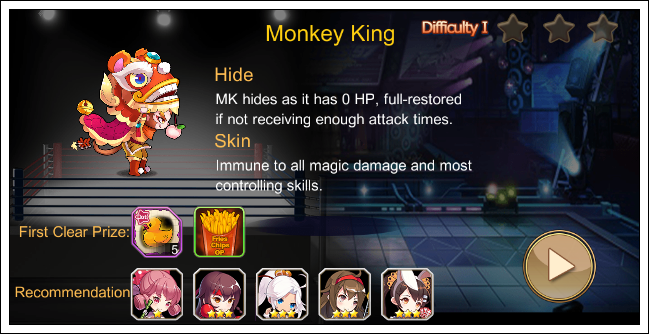 Angry Rooster
Edit
Tangyuan
Edit
Ad blocker interference detected!
Wikia is a free-to-use site that makes money from advertising. We have a modified experience for viewers using ad blockers

Wikia is not accessible if you've made further modifications. Remove the custom ad blocker rule(s) and the page will load as expected.